Attorneys
Here at Katnik & Katnik Lawyers, we strive to provide the Orange County and Southern California areas with the best lawyers to represent the injured and disabled. Call our firm, or contact us online for a free initial consultation.
Call Us Call Us Toll Free Contact Us Online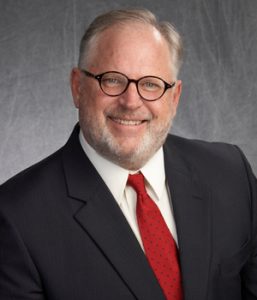 Norman P. Katnik – Of Counsel
Norman P. Katnik earned a Bachelor of Science degree in Public Administration from the University of Arizona in 1981. While attending the University of Arizona, Norman was the starting center for two years for the Wildcats football team who played in the 1979 Fiesta Bowl. In 1979, Norman's senior season, he was selected as the recipient of the team's "Tough Boot Award," which was awarded to the Outstanding Lineman of the Year.
Prior to attending the University of Arizona, Norman attended Saddleback Junior College, where he was selected to California's All-State and the All-American football teams as an offensive center. Norman's football career ended in 1981 after his participation in the Detroit Lions training camp.
In 1982, Norman enrolled at Western State College of Law, where he earned his Juris Doctor in 1985. Norman, in 1985, was sworn into the California State and Federal, Central District, courts. Norman joined the legal practice of his father, Andrew P. Katnik, at 1501 North Broadway in Santa Ana, California. Thereafter, the firm name was changed to Katnik & Katnik Lawyers, specializing in the areas of injury and bankruptcy law.
Throughout his nearly 30 year career, Norman has established himself as a seasoned trial lawyer, obtaining several million dollar settlements, recoveries, and judgments for his clients in every area of his practice: motor vehicle, general liability, medical malpractice, and workers' compensation. Norman now fulfills an Of Counsel role at Katnik & Katnik Lawyers and continues to represent clients in injury and bankruptcy law.
Norman resides with his wife Dacia in Santa Ana, California. Norman is a parishioner of St. Cecilia Catholic Church, the very church where he and Dacia were married more than 35 years ago. Norman is active in his Church, where he taught First Holy Communion classes for several years. After raising their four children in the Catholic faith, Norman and Dacia are now empty nesters with traveling on the top their agenda.
---

Kurtis A. Katnik – Partner
Kurtis Katnik earned his Juris Doctor from Thomas M. Cooley Law School in 2011 with the distinction of Magna Cum Laude. Immediately following his graduation from law school, Kurt joined Katnik & Katnik Lawyers, where he is proud to represent the third generation of Katnik's in the family law office.
Prior to attending law school, Kurt worked as Project Manager for a Detroit-based Canadian Development Company. He oversaw site management for a land development project in Sarnia, Ontario, and was the lead in working with local municipalities and attorneys while supervising the entire development process.
In 2006, Kurt earned a Bachelor of Science degree in Public Policy, Management, and Planning with an emphasis in Urban Planning and Development from the Price School of Public Policy at the University of Southern California. While attending USC, Kurt was a successful student-athlete as a member of the USC football team, winning two NCAA National Championships.
Kurt resides in Newport Beach. He loves spending time outdoors whether it be at the beaches in Southern California or enjoying the seasons in Michigan. Kurt is a parishioner of St. Joachim Catholic Church. He is an avid sports fan, listing the USC Trojans, LA Lakers, Detroit Lions, and Detroit Tigers as his favorite teams. Kurt is a member of the California Bar Association and the California Applicants Attorney Association.
---

Norm Katnik Jr. – Partner
Norm Katnik Jr. earned his Juris Doctor from Trinity Law School, located in Santa Ana, California, in May 2013. After preparing for, and successfully passing the July 2013 Bar Exam, Norm joined his father and brother at Katnik & Katnik Lawyers, eager to represent the family practice in its third generation.
Norm had a successful four-year career in the National Football League (NFL), playing for the San Francisco 49ers, the New York Jets, the Minnesota Vikings, and finally, the Denver Broncos. Upon realizing his NFL career had come to an end, he embarked on a new journey in sales before attending law school.
Norm earned a Bachelor's degree in Economics from the College of Letters, Arts, and Sciences at the University of Southern California. Norm was a member of the 1999-2003 USC football teams, serving as the team's starting center. Highlights of his football career include being one of five finalists for the Rimington Award (nation's top collegiate center), a 2003 Orange Bowl win in Miami, Florida, against the Iowa Hawkeyes, and a NCAA Championship with a victory in the 2004 Rose Bowl against the Michigan Wolverines.
Norm lives in Tustin with his wife, Leah, and their three children. Norm enjoys the beautiful year-round weather in sunny Southern California. His favorite days are spent at the beach with his family.
---